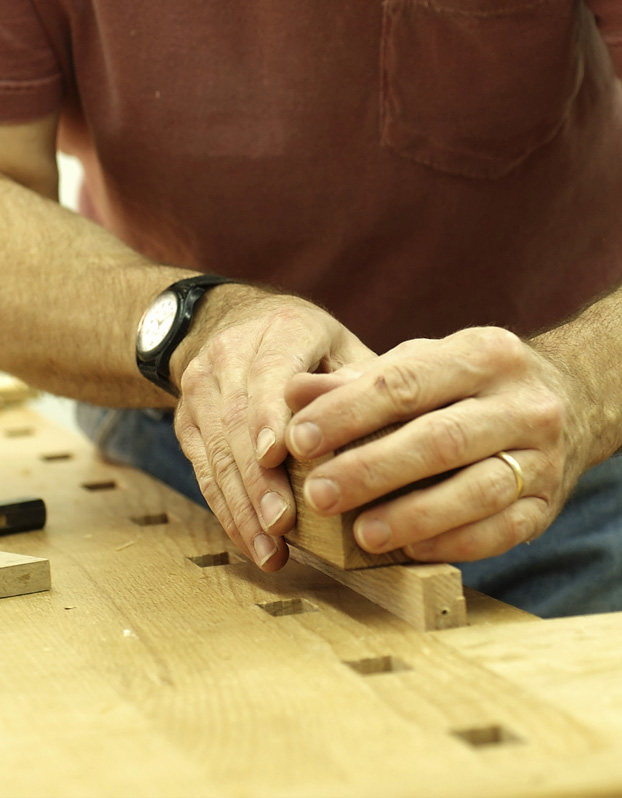 CUSTOM BUILT FOR YOU
Achieve Your Vision with a Custom Kitchen Renovation in Burlington
Do you value innovation and design? Welcome to the family. At Gravelle Woodworking Ltd., our in-house team will design and build every piece of your project. We want you to experience quality and originality firsthand—choose us for kitchen and bathroom renovations in Burlington and surrounding areas.
Your Vision
We understand that you have a particular vision. We'll give you the reigns so you can have control over each phase of your project. With all aspects of design and construction under our watchful eye, you can rest assured that every detail of your project will meet our quality standards.
Our Team
You deserve the best, and our design team strives to deliver just that. We understand that custom woodwork is only as good as the people who create it. Our craftsmen value innovation and will use advanced tools, materials, and construction methods to bring your vision to life.
Our Process
At Gravelle Woodworking Ltd., our team will cut, assemble, and finish each component of your project to your exact specifications. To ensure the enduring value of your cabinets, we use the finest woods and methods.
We use 3/4" casework and 1/2" backs that are triple-joined with wood carpenter's glue, screws, and
dowels.
We assemble custom molding, hoods, and light valances with detailed joints that feature seamless
transitions.
We hand sand and custom finish all of our woodwork. Whether you want a new finish or one that
matches your
home's existing design, our team will deliver the results you desire.
We will handle your cabinetry with care throughout the selection and installation processes.
Our use of high-quality internal mechanics and operating hardware will allow you to enjoy years of smooth, trouble-free operation from every component of your custom built cabinet.
The Result
It all comes together in your home when your project is perfectly set into place by our professional installers. It is then, when your senses tingle in an atmosphere of quality and beauty, that you will know the true value of custom woodworking done to the highest standard.
As a team, we want you to experience our custom design in Burlington. Kitchen renovations and other home makeovers will boost the value of your home and allow you to live in style. Call 905.632.1056 to speak with a member of our design team today.